London training contract
Two years, four seats and as much responsibility as you can shoulder; that's what we'll offer you as one of our chosen 25 trainees.
25 life-changing opportunities
Two years, four seats and as much responsibility as you can shoulder; that's what we'll offer you as one of our chosen 25 trainees.
Develop an incredible career with us
There's a lot to look forward to as a trainee at Stephenson Harwood.
At Stephenson Harwood you'll be exposed to top quality international work across a range of sectors, an environment that balances cutting-edge work with a respectful, friendly culture, the chance to prove yourself on a secondment and the opportunity to make a name for yourself from day one. We work in small teams, so every person is critical – that's why we'll expect you to give it your all every day.
What's your background?
Law degree
Join Stephenson Harwood and you'll be a valued member of our diverse, global team as you make your mark on the future of our firm. Applicants from law backgrounds will need to complete the Solicitors Qualifying Examination (SQE). We'll pay for your fees for your tuition to prepare you for the SQE at BPP London, as well as the fees for the assessments. We offer maintenance awards of up to £12,000 if you haven't yet completed the SQE.
VIDEO
Amir Mahdavi, trainee solicitor
Law, Queen Mary University
Non-law students
We welcome people who haven't studied law as an undergraduate – we value the experience you can bring to the firm. We'll pay for your fees for you to complete the Postgraduate Diploma in Law (PDGL). We'll pay for your fees for your tuition to prepare you for the Solicitors Qualifying Examination (SQE) at BPP London, as well as the fees for the assessments. We offer maintenance awards of up to £12,000 if you haven't yet completed the PGDL or SQE.
VIDEO
Manon Sel, trainee solicitor
International Development and European Politics, Leeds University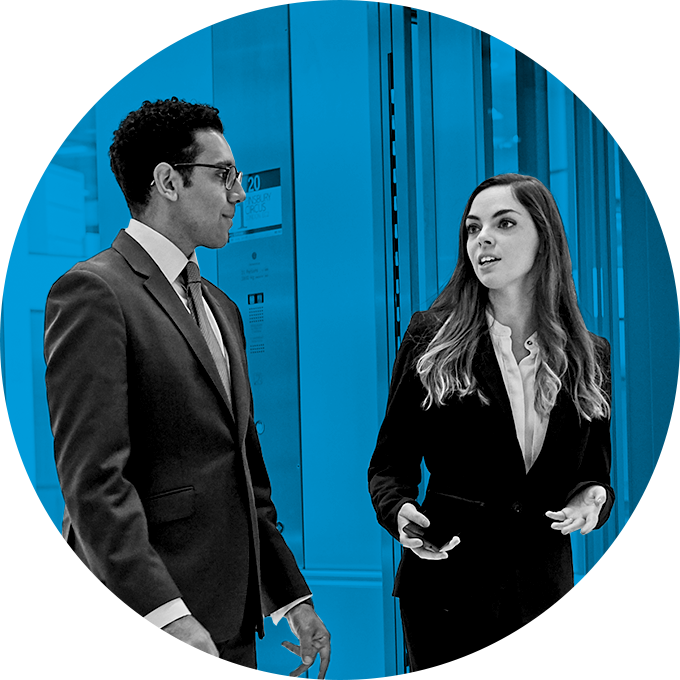 What you'll be doing
Whatever practice you join, you can expect extensive exposure to our clients and stimulating, cutting-edge projects.
You could find yourself working on anything from a high-profile, £multi-million financial litigation case to a ground-breaking M&A deal. You could even spend time on secondment at a client's office, absorbing a totally different business culture first-hand.
Although every seat is a different journey, each is designed to give you a broad balance of commercial awareness and practical legal experience, plus the flexibility to move between projects and pick up new skills. There will be plenty of challenges along the way, but also lots of support. At every stage you'll be coached and mentored by a partner or senior solicitor who'll give you regular feedback, advice and guidance on everything from your day-to-day responsibilities to your long-term career decisions.
Ours is not a one-size-fits-all approach. We'll recognise your individual needs and help you to tailor-make an ongoing training programme that's right for you. Regular development reviews, both formal and informal, will identify your strengths, pinpoint areas for improvement and give you the chance to discuss your post-qualification career objectives. At every stage, a dedicated partner will manage and guide your development. Ultimately, our people are our firm, so investing in your professional development is a priority. The better you perform, the better we will too.

Rewards and Benefits
In return for your hard work and dedication, you'll enjoy a wide range of rewards.
Expect a competitive salary from day one, a flexible package of benefits that you can tailor to your specific needs, and much more.
We'll offer you a salary of £48,500 in year one and £53,500 in year two. Our current NQ salary is £95,000.
If you haven't completed your legal studies we'll pick up the fees for your PGDL (for non law graduates), SQE preparation at BPP University and SQE assessments and offer maintenance awards of up to £12,000 per year.
As part of your SQE studies, you will have the opportunity to complete an 'essentials for practice module', designed specifically for Stephenson Harwood providing you with specialist legal knowledge areas and professional skills beyond the basic SQE curriculum. Topics will include: private acquisitions; debt finance; equity finance; commercial contracts; data protection; shipping; international trade; aviation; commercial dispute resolution & arbitration; and employment. At the end of your studies, you will be awarded an LLM Legal Practice (solicitor).
One you start your training contract, here's a snapshot of the flexible benefits you can choose from:
Cycle to work scheme
Dental insurance
Electric car scheme
Eye care vouchers
Give as you earn
GP appointments
Group critical illness cover
Group income protection
Group life assurance
Group personal pension
Gym membership subsidy
Health screening
HelloSelf
Holiday trading
Mobile phones discount
My Family Care
Private medical insurance
Retail vouchers
Season ticket loan
Subsidised staff café
Tastecard
Technology scheme
WeCare
Wellbeing programme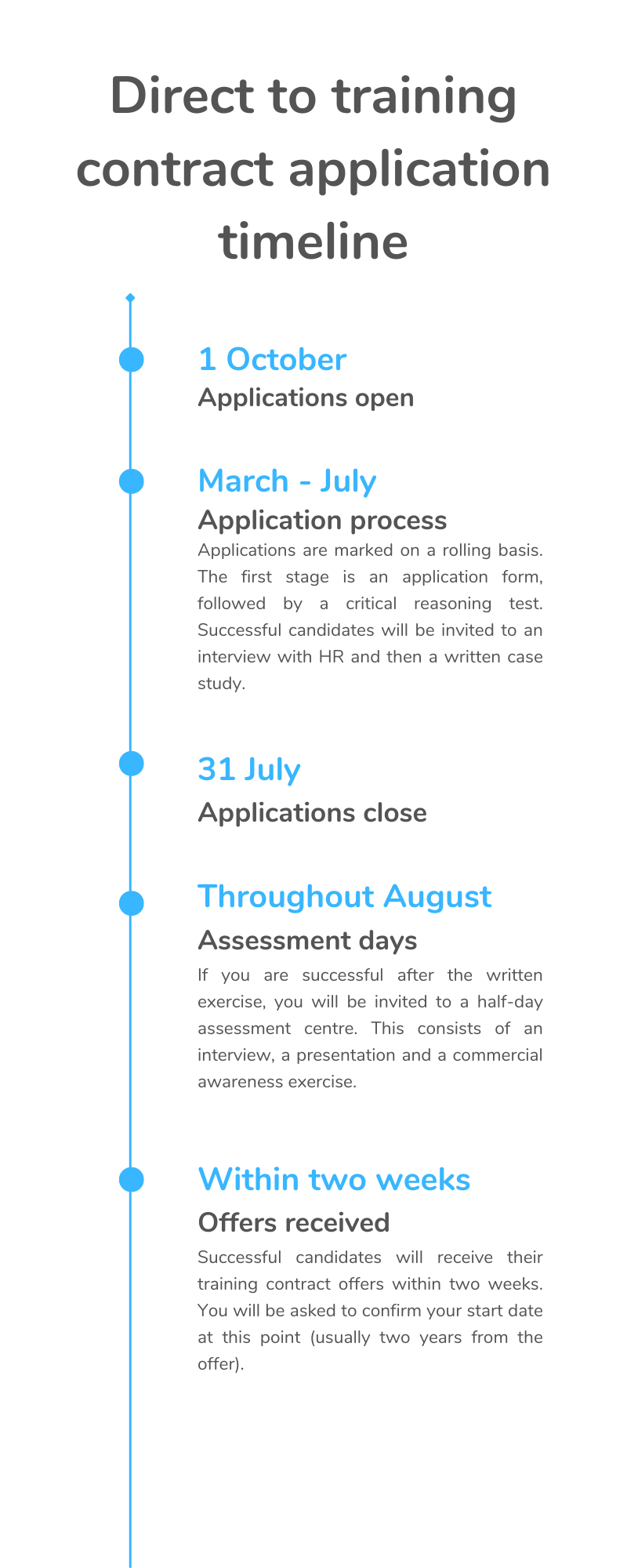 Who we're looking for
We expect the 25 trainees we take on each year to be dedicated, driven and ambitious.
If we choose you, it's because we see qualities that make you a potential high-performing associate – possibly even a future partner.
We look for four key characteristics in our future trainees:

The ability to quickly assimilate a wealth of information and identify the main issues is critical. You'll have an excellent academic record (ideally at least a 2:1), be able to make well-reasoned decisions and have meticulous attention to detail.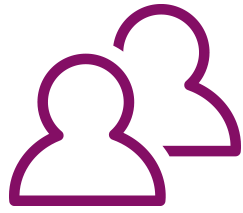 Strong, productive relationships with colleagues as well as clients are vital to every area of our work and therefore interpersonal skills are paramount too. You need to be good at expressing yourself clearly and succinctly – both face-to-face and in writing – and you'll know how to tailor your message to your audience, build rapport and be persuasive.

Ambitious, driven and inquisitive, you'll love a challenge and have the resilience needed to respond well to feedback and adapt to working in a changing environment. As someone who always keeps the end result firmly in mind and is enthusiastic even under pressure, you'll be able to show us you know how to get a job not just done, but done brilliantly – to the very best of your ability.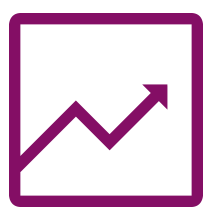 Lastly, you won't be afraid to question and challenge, or to put forward practical solutions and ideas that are well thought through. We're known for sound commercial judgement and our international outlook so you'll need the potential to develop the same skills.
International secondments
We offer international secondment opportunities for our trainees in our offices in Dubai, Hong Kong, Singapore and Seoul – it's an incredible chance to expand your horizons, experience new cultures and explore our global network.
Applying
Find out how to apply for training contracts
Events
To get a better idea of what life is like at our firm, come along to one of our upcoming events.
18 Oct 2022
Law fair
University of Cambridge
22 Oct 2022
Law fair
University of Oxford
24 Oct 2022
Law fair
University College London
16 Nov 2022
Law fair
University of Southampton
17 Nov 2022
Law fair
University of Exeter
23 Nov 2022
Virtual Open Day
Online
7 Dec 2022
Virtual Open Day
Online