About us
We have 9 offices worldwide, a variety of sectors to explore and unlimited opportunities for you to develop an incredible career. Here, you can expect to work in tight, focused teams alongside associates and partners, where you'll always be right at the heart of the action.
Our work
We're dedicated to helping our clients achieve their objectives and we're proud of the consistently impressive work we do in every practice area of our firm.
We pride ourselves on delivering ground-breaking work across the globe. As one of our 20 trainees, you'll be exposed to high-profile clients and cutting-edge projects. With offices in London and across Asia, Europe and the Middle East, our diverse mix of expertise and culture provides deep, local insight and the capability to provide a seamless international service to our clients.
The clients we work with are hugely varied. Whether they're corporations, institutions or individuals, we assemble teams of bold thinkers to match our clients' needs and ensure they receive the right advice, from the right person, at the right time. Our experience encompasses corporate, commercial litigation, employment and pensions, finance, marine and international trade, and real estate.
Major practices
As a trainee, you'll have access to a huge breadth and depth of expertise as you work alongside our partners and associates to develop your knowledge of our key practice areas.
Commercial litigation
Our commercial litigation team has a long track record of advising clients on their most challenging disputes and we've acted on many of the largest, bet-the-company cases. Clients span every major industry and sector, ranging from multinational corporations, financial institutions, large and medium sized companies, professionals and trustees, to governments, charities, and high net worth individuals and their corporate interests. We represent clients in High Court litigation, international and domestic arbitration, manage proceedings in other jurisdictions, and co-ordinate proceedings across multiple jurisdictions.
Corporate
Our award-winning corporate team provide a range of expertise, including public and private mergers and acquisitions, joint ventures, investment funds, equity capital markets, corporate governance, private equity and venture capital. Comprising dedicated and pragmatic individuals, our corporate team has an international client base across a variety of sectors, with a particular focus on life sciences, corporate real estate, financial and professional services, insurance, healthcare, transport, oil and gas and technology.
Employment, pensions and private wealth
Our multidisciplinary employment, pensions and private wealth team advises on both litigation and advisory matters. We work closely with our specialist experts and our international offices to provide a breadth and depth of expertise in all areas of employment, pensions and private wealth. Our employment team handles the full range of contentious and non-contentious, transactional and advisory employment work, and is a market leader in restrictive covenants and employee competition. Our pensions group advises on a variety of matters – ranging from advice on day-to-day legal issues to documentation, corporate transactions, investment, member disputes and litigation. Our private wealth team is renowned for giving no-nonsense practical advice on complex tax, contentious and non-contentious private wealth issues in an agile and responsive way. We act for ultra-high net worth individuals and family offices internationally, predominantly for entrepreneurial wealth generators. We're best known for advising on some of the most complicated, sought after work in the market, with a focus on international, cross-border work.
Finance
Our award winning finance team is highly regarded for its excellence, broad experience and versatility. We work on demanding and innovative deals globally acting for many leading UK and international banks and financiers, investment companies, corporates, lessors, funds and other stakeholders on challenging transactions, which often involve novel instruments or structures. Our team's expertise covers a broad range of assets including ship and offshore assets, aircraft, rolling stock, machinery and equipment, infrastructure projects, oil and gas projects, real estate and renewables. Our team is particularly known for its work advising on real estate finance, but also boasts market leading practices specialising in leveraged and acquisition finance, trade finance, Islamic finance, leasing and restructuring.
Marine and international trade
Our international practice is serviced by specialist lawyers based in key shipping and trade hubs worldwide. We're well positioned to advise on any shipping or trade-related concern, from the most complex marine incident or financing structure to the more straightforward sale and purchase dispute or cargo claim. We've acted on some of the most high-profile and important cases in the maritime industry for some of the world's largest ship owners, ship yards, ship finance banks, marine insurers, P&I clubs, offshore services companies and commodity traders.
Real estate and projects
This combined team advise across the spectrum of infrastructure and real estate project development and financing, providing full lifecycle support. This includes investment acquisitions and disposals, financings development projects, sale and leasebacks as well as ongoing property and asset management matters. Our real estate and projects team is also experienced in securing planning permissions and advising on environmental issues. Clients include the spectrum of public and private sector participants, including major institutional investors and financiers, developers, fund managers, hotel groups, public sector bodies and corporates operating in the space.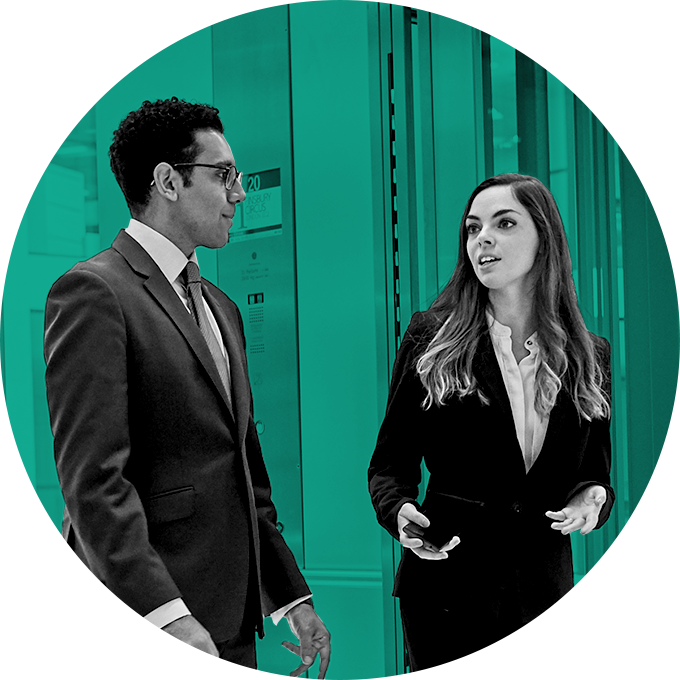 Our culture & values
We're committed to being the best and delivering the highest standard possible in everything we do.
That's why we encourage creativity and continuously develop our people, harnessing individual talent to create the most effective teams. Ours is a culture that clients feel the benefit of too, as we work together to forge strong and open relationships. In our experience, relationships based on candour, trust and ease in each other's company are the very best foundations on which to deliver and demonstrate great value on every piece of work.
Whilst it's no surprise that delivering pioneering, influential and complex £multi-million deals is extremely pressurised, we see no reason why performance and enjoyment at work can't go hand-in-hand. Our small trainee intake and open culture means you'll get to know your colleagues at all levels, work shoulder-to-shoulder with partners and have the opportunity to make a huge impact on the future of our progressive firm.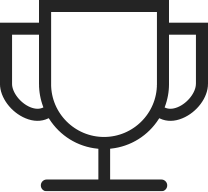 Achievements
Naturally, we're delighted when our know-how wins independent industry recognition. Here are a few of our most recent achievements:
Law Firm of the Year - London – The Magic Circle Awards 2019
Law Firm of the Year – HealthInvestor Asia Awards 2019
Private Client Law Firm – WealthBriefing European Awards 2019
Rail Law Firm of the Year – Global Transport Finance 2019
Private Client Firm (specialism) of the Year – The Legal 500 UK 2019 Awards
Litigation and Dispute Resolution Team of the Year – The British Legal Awards 2018
Asset Finance Legal Provider of the Year – Leasing Life Awards 2018
International Legal Team of the Year – STEP Private Client Awards 2018
International Shipping & Aviation Firm of the Year – China Law and Practice Awards 2018
Aviation Law Firm of the Year – Asian Legal Business Hong Kong Law Awards 2018
Advisory Firm of the Year – HealthInvestor Asia Awards 2018
Ship Finance Award – Seatrade Maritime Awards Asia 2018
Banking and Finance Team of the Year – Middle East Legal Awards 2018
Corporate Team of the Year – Legal Business Awards 2018
Private Client Team of the Year – Legal Business Awards 2018
Transport Law Firm of the Year – The Legal 500 UK Awards 2018
Advisory Firm of the Tear – HeathInvestor Asia Awards 2018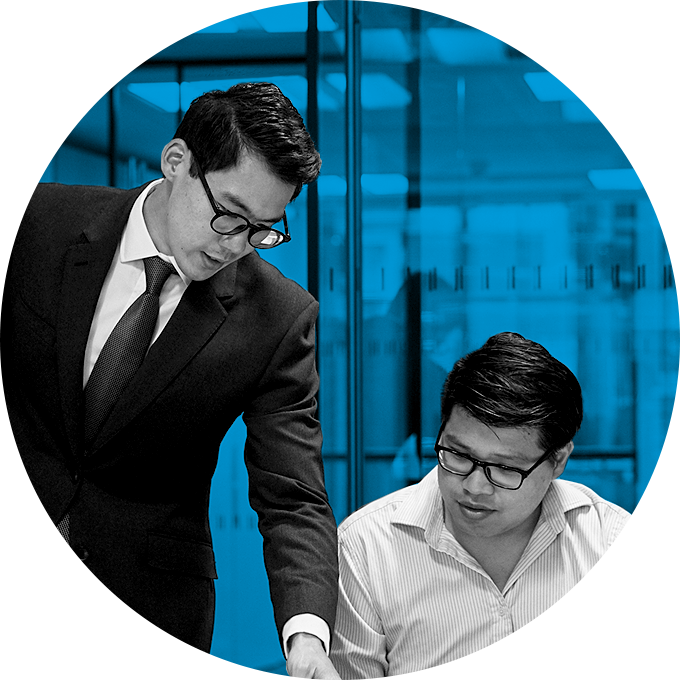 Help us deliver ground-breaking work
We excel at solving complex problems and generating novel solutions.
The quality of our people and our partner-led approach has enabled us to steer the most high-profile deals through to a successful outcome. Here are a few we've tackled recently:
Supreme Court success in "B Atlantic"
We advised war risks underwriters following the detention and confiscation of the vessel "B ATLANTIC" in Venezuela following the discovery of drugs below the waterline. We successfully represented the underwriters in the Court of Appeal and Supreme Court proceedings, arguing that the loss was excluded.
Securing victory for the Nigerian National Petroleum Company
In January 2018 Stephenson Harwood successfully settled a unique, ground-breaking case on behalf of the Nigerian National Petroleum Corporation, one of the world's most important national oil companies, after extensive attempts by a contractor, IPCO, to enforce a Nigerian arbitration award in England. The matter began in 2004, and became one of the longest running cases in the Commercial Court in London. It is also the most important case in recent times on the enforcement of arbitration awards under the New York Convention 1958 and the interaction with the Arbitration Act 1996.
Recovering assets for Libya Investment Authority
We coordinated the cross-jurisdictional efforts to protect and recover LIA assets that were misappropriated during the Gaddafi era. In particular, we were involved in proceedings in the Netherlands and the Cayman Islands regarding US$700 million that was put into three fund companies by the LIA and associated state entities with Palladyne International Asset Management B.V as director and manager of the fund companies.
Securing finance for landmark multi-million pound real estate development
We advised Great Western Developments Limited on the financing of a £825 million development, the Paddington Cube in West London. This £360m development financing, designed by star architect Renzo Piano, will include a 1.35 acre public square and will deliver a new entrance to Paddington Station in London.
Advising a NASDAQ-listed life sciences technology company
We supported Nanostring Technologies, Inc with coordinating the UK, European and Israeli employment law implications and streamlining HR procedural requirements including drafting and advising employment clauses in the asset purchase agreement and drafting consistent pan-European employee communications arising out of the grant of an exclusive licence of nCounter diagnostic assets and rights, an industry-leading tool used for multiplex analysis of RNA, DNA and protein targets in medical research, and the development of ProSigna, a significant breast cancer diagnostic tool.
Advising Arthur J Gallagher & Co on multiple £multi-million acquisitions
We have advised Arthur J Gallagher & Co on multiple acquisitions over the past seven years, including the acquisition of Health Lambert for £97 million, Giles Insurance Brokers for £233 million and the Oval Group for £199 million and in 2018 advising the Ardonagh Group Limited on the acquisition of motorcycle insurance broker Castle North and specialist broker Mastercover Insurance Services. In 2020 we also advised the insurance broking group, on its £26 million acquisition of Bennetts Motorcycling Services, from Saga PLC.
Advising Bowmark on £600 million fund-raising
We advised the mid-market private equity firm Bowmark Capital LLP on raising its sixth fund, Bowmark Capital Partners VI. The fund reached its target of £600 million in just 10 weeks, and invests in growth-oriented mid-market companies, typically with enterprise values of up to £200 million, including technology-enabled B2B service companies, and businesses with potential for both domestic and international growth.